Why do we lose motivation? When we want to reach that one goal above all else, why do we then run out of steam?
Life is full of intricacies, and we tend to get bogged down with other priorities, anxieties, and distractions. Diabetes comes with its own set of intricacies and diabetes challenges – along with its own set of goals for motivation and diabetes self-management. The key is how you manage life's intricacies and use them to your advantage in order to stay motivated.
Intrinsic and Extrinsic Motivation
You can't read about motivation without picking up on the popular idea of intrinsic or extrinsic motivation. We would be remiss if we didn't mention it too. So, first, a brief school lesson!
Motivation can be divided into two kinds. The first is intrinsic, where you are motivated because you find value in the act of achieving your goals.
In other words, you're not only reaching a goal, but you appreciate the path that gets you there. This is a healthy perspective to have on goals, which leads to long-term motivation (more on that in a moment).
Meanwhile, extrinsic motivation leads purely to external rewards. For instance, you may only be motivated to get your work done for the external reward of getting praise.
This will not be as satisfying as an intrinsic motivation, but if an extrinsic motivation can get you there for the short-term, then go for it!
How to find your Motivation for Diabetes Self-Management
You are fully capable of realising your dreams; you just need to find the right motivation in your life. Here are our tips on how to stay motivated!
1) Find what makes you happy
There is no greater motivator than happiness. If what you're doing makes you happy, you will continue to do it.
One way to stay motivated is pursuing a goal that you know you will enjoy. See ideas for goals for diabetes self-management here.
You could use the enjoyable aspects of your life as inspiration for motivation. Perhaps you find inspiration from being a parent; helping someone to grow and develop may inspire you to also grow as a person.
Being motivated by happiness is an intrinsic motivation. Try to think intrinsically – try to find value on the path towards your goal – and you'll find that you'll be happy with any way to stay motivated.
For example, you are motivated to eat more healthily not only because you want more control of your blood sugar. Instead, you find motivation from the pleasure of cooking your grandma's recipe for simnel cake which has been passed down the generations. Greater control of your blood sugar is almost a by-product of thinking about what you eat.
2) Give yourself rewards
Pleasure is another great motivator. Even if this is an extrinsic motivation, don't avoid it. Staying motivated will be difficult if you make life tough for yourself. Allow yourself some pleasure.
Rewards can be as simple as eating a snack after completing a task. Or, they could be as complex as the reward of showing off your abilities to the world. You may be thinking of the awesome victory of people seeing that you could run that marathon while also managing your diabetes.
Obviously, we already know that you're great, but sometimes you need that extra satisfaction of a reward to yourself to get you there. Go on, you deserve it!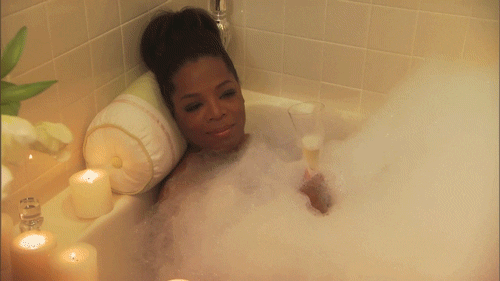 3) Mix it up 
If you need pleasure to stay motivated, then don't do the same thing over and over. Having the same routine for reaching your goals will get boring.
As long as you feel confident in your daily self-care routine, don't be afraid to try something different to reach your goal. This will ensure that your goal feels as enticing as when you first wanted it!
If you're new to Hedia, see how our diabetes assistant can help keep up the variety! Try it at the App Store or Google Play!
4) Use your personality to your advantage
What kind of person are you? Competitive? Cooperative? Imaginative? Structured? Whatever kind of person you are, use your traits to help with motivation and diabetes self-management.
If you are competitive, then compete with your past self to get better. Maybe even compete against a friend with diabetes to see who will get the best HbA1c reading? If you are cooperative, then get a fitness buddy, so that you can support one another in getting fit.
If you are imaginative, then imagine you and Nick Jonas complimenting each other on how well you're managing diabetes. If you are structured, then find motivation from your beautifully organised food logbook – which could be even more beautifully organised with Hedia's diabetes logbook 😉.
5) Get friendly with peer-pressure 
As long as you have a group of supportive friends who want what's best for you, then peer-pressure can be extremely motivating. In any situation, the love from your friends and family is motivating. But for that extra motivation, announce your goals to your friends, perhaps on social media.
That way, it's more difficult to go back on your promises to yourself. This is a helpful mixture of intrinsic – enjoying a supportive environment from your friends – and extrinsic – striving for the external goal of not embarrassing yourself.
Just know that whatever happens, your friends will still love you. I mean, Rihanna promised an album in 2019, and people still love her. (But seriously, where was that album, Rihanna?)
6) Appreciate what you have 
What's more motivating than realising how good you have it? Be thankful that we live in a world where diabetes research has come so far; diabetes is a manageable condition.
Of course, being "manageable" doesn't make it any less of a struggle – but less than 100 years ago, insulin wasn't even invented. And if you're fortunate enough to live in a country where diabetes treatment is accessible, then thank your lucky stars.
7) Appreciate your progress
It's all too easy to criticise yourself for what could be better. Instead, look back on how far you've come and give yourself a pat on the back.
When it comes to motivation and diabetes self-management, remember the cheesy old adage: "everybody makes mistakes – that's why they put erasers on pencils". It's ok to make mistakes because we learn from them. Try not to feel disheartened by smaller setbacks because you 👏 are 👏 great 👏.
You deal with diabetes every day – that is an achievement in itself. Just counting your carbs for a particular meal is an achievement since the majority of people don't think twice about such matters.
In fact, recognising your smaller achievements will make you motivated for larger goals. If you've achieved something small, then there's no reason why you shouldn't also be able to do something huge.
After a year of handling diabetes, don't forget to appreciate your progress with a diaversary too!
8) Take in supportive content 
Whether podcasts, books, or blogs, there are some great resources out there for those with diabetes. Sometimes, we need reminders that others are also dealing with the same issues. The sense of being in it together with someone else is motivating.
Clearly, you think this blog is a great resource if you've made it this far. But for other resources, we make monthly suggestions for our favourite diabetes resources on Facebook.
You do you
There is no single way to deal with motivation and diabetes self-management. View your life's intricacies as positives, and let your own life be your motivator. Allow yourself your favourite (preferably sugar-free) cookie as a reward; let your wonderful personality guide you; appreciate what great things you have in your life; be supported by your friends or your go-to blog.
It's your life, so you do you. Make a healthy combo of intrinsic and extrinsic motivations, and you'll be on your way. You've got this; you is smart, you is kind, you is important.
Want another positive in your life? Then try Hedia as your personal diabetes assistant. Get it at the App Store or Google Play!
We can also recommend reading our interview with diabetes advocate Riva Greenberg on finding your strength in diabetes!
Related post: 11 Things that are as Difficult as Calculating your Insulin Dosage